Own Your Financial Path to Parenthood
The fertility path can be physically and emotionally demanding — financial stress can make it overwhelming. In fact, some of the most common questions we receive at Aspire HFI are related to the costs of IVF and fertility treatment:
Are there affordable IVF options?
How do I finance fertility care?
Will insurance cover fertility treatments?
Do I have risk protection if the IVF treatments don't work?
Is there an IVF package deal for multiple cycles?
In short, how am I going to pay for this?
Bundl™ Makes Fertility Affordable
Aspire HFI is proud to partner with Bundl, a unique program that combines multiple fertility treatments into a single package for one reduced, up-front cost. And if your treatments are unsuccessful, Bundl may refund some or all of your investment.
The team behind Bundl has first-hand personal experience with infertility and designed a program that lowers fertility treatment cost, includes financial protection, and offers core flexible packages you can tailor to your family's needs.
Bundl takes on the financial risk so you can focus on growing your family.
Explore Your Financial Options
Want to know more about Bundl — and your financial options? Download our free Financing Fertility Guidebook to learn more about the pros and cons of financing methods, additional costs to watch out for, potential tax savings, and case studies on paying for IVF.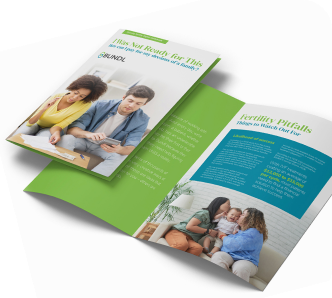 How Does Bundl Help with Fertility Costs?
Bundl is not a bank or a lending space — it is a unique program designed to help you navigate the financial aspect of fertility care with less stress and more control. The Bundl team can customize an affordable fertility package and offer you an additional layer of risk protection through Success Guard™ and Bundl Guard™.
You might need a Bundl if:
You don't have IVF insurance coverage
Your insurance covers some of the fertility treatment costs, but you're unclear how to manage expenses from there
You're concerned about "hidden" costs
You want risk protection if fertility treatments are unsuccessful
You're just not sure where to start–which is understandable!
Bundl made it simple. I felt so much more comfortable after reviewing my fertility options.
You Carry the Baby. Bundl Carries the Financial Risk.
By empowering you with more financial freedom and custom options, Bundl increases your chances for success. Bundl is now accepting new clients — let's make something beautiful together.